Commercial developers don't receive the same sunny embrace in Boston compared with other booming multifamily markets to the south. NIMBYism exists everywhere, but developers face a litany of objections and roadblocks to new construction in Beantown. Labor unions, antiquated zoning practices and a scarcity of development sites are some of the barrier-to-entry culprits.
In this challenging climate, Boston multifamily is typically summarized by one word: undersupplied. A modest amount of new development combined with strong renter demand ensures most properties will achieve rent growth and occupancy levels that investors like to see, particularly during times of uncertainty in the capital markets.
Some investors moved their capital south, chasing down the population shift during the pandemic. For a while, these investors cashed in on the double-digit rent growth Sun Belt multifamily offered from 2021 to early 2022. Brokers say investors now are returning to the conservative pace of Boston's multifamily market.
They are lured by the time-honored universities and life sciences industry that anchor the area.
"Boston remains one of the top gateway investment markets in the world for multifamily housing," says Bruce Lusa, senior director of multifamily advisory for Cushman & Wakefield. "Our workforce and economy are driven by healthcare, education, technology and biotech industries. Jobs drive the demand for housing, and the fundamentals in the Boston market are very strong."
Life sciences accounts for the vast majority of Boston jobs, both present and future. Lusa explains that the rule of thumb to estimate the impact of this sector on hiring is that one job exists for every 300 square feet of lab or commercial space. "The pipeline of lab projects in Boston totals more than 30 million square feet, and Boston has the largest construction pipeline in the nation," Lusa explains.
For perspective, close to 25.5 million square feet of lab space is due to be delivered nationwide in the next two years, and about half of those completions will be in Boston, where an estimated 10 million square feet of new inventory is due to be completed by 2024.
But with tech layoffs and potential ripple effects of recent bank failures, is a bubble coming to bio sciences? Lusa says it's not likely.
"Boston's life sciences labor pool is forecasted to grow nearly 20 percent through 2026," he says. "This is the strongest growth forecast among the 15 lab markets tracked by Cushman & Wakefield, pointing to strong demand for space in Boston." Lusa says the major equity investors in life sciences real estate are REITs and institutional capital.
These jobs gird long-term demand, not just in the need for higher quantities of housing in general, but specifically Class A, centrally located rental housing, says Chris Phaneuf, senior managing director with Berkadia Boston.
"These life sciences positions are very highly compensated," he says. "The average income for a life sciences worker is more than $200,000 a year, and most of the development in this sector is clustered in Boston's urban areas. So, these are young, highly compensated professionals who want to be living in the city near their place of work. You can't work from home if you're working in a lab."
With developers unable to build much else besides high-priced apartments, the strong tenant demand for luxury units appears to be a good match. High rents are the only way to make up for the high costs of materials, labor and land. 
Rent Growth Stalls
Rents in Boston are falling faster compared with national figures. According to the February Yardi Matrix multifamily report, the average asking rent in Boston dropped 0.6 percent in the fourth quarter of 2022 to $2,655. Nationally, asking rents dropped 0.2 percent during this same period.
"Boston trailed the nation on a year-over-year basis, too, with rents up 5.7 percent, 50 basis points below the 6.2 percent U.S. figure," according to the report.
Rents may not have grown in step with the nation last year, but it still costs almost twice as much to rent an apartment in Boston compared with the rest of the country. The average national asking rent as of February 2023 was $1,702. Other data sources, such as Zumper, put Boston's average rent figures even higher than Yardi's figures. Zumper reported the average asking rent for a one-bedroom as of October 2022 was $3,060 per month. Zumper is a privately owned rental housing search site and database that helps renters find apartments.
Boston regularly finds itself in the top 10 most expensive cities in America. According to Apartment Guide, a renter would need to earn a yearly salary of at least $134,000 to even afford an average apartment within the city limits. Per both Apartment Guide and Zumper, Boston is the second most expensive city in which to rent, just behind Manhattan.
Rent growth remained positive year-overyear throughout 2022. That was no small feat, as rent-growth powerhouse markets such as Las Vegas and Phoenix recorded negative growth. While rates did not slip into negative territory, asking rents did decline slightly across property types, with Class A communities dropping the most, due to relatively higher supply.
Developers delivered 5,468 units to the metro Boston market in 2022, and 90 percent of those units were geared toward the upscale market, while only 8 percent of new deliveries were for rent-restricted communities, according to Yardi Matrix, confirming that affordable housing is in short supply.
Some developers say government partnerships needed for rent-restricted properties take too long, which keeps the pipeline overweighted with luxury product.
Without government programs backing new projects, such as Low-Income Housing Tax Credit (LIHTC) equity or partnerships with the city, building apartments for lower-income renters isn't feasible because development costs are too high. The government is attempting to step in by imposing rent control.
In early March, the Boston City Council advanced Mayor Michelle Wu's home rule petition for rent stabilization to the state. Wu, who was elected in 2021, ran on a platform of creating more affordable housing in Boston. The measure would cap year-over-year rent increases to a maximum of 10 percent. The measure requires approval by the state legislature.
"Rent control has been brought up sporadically over the past 20 years, and it has not had enough political support to be passed," says Phaneuf. "It does feel, though, that there is perhaps more momentum behind it right now. People I talk to give it a 50/50 chance of passing on the state level, but we won't know until later this year.
"On the surface, a move to create more affordable housing sounds good in terms of what is being proposed. But I think it will chill much-needed new development, which is already incredibly difficult in the current climate," Phaneuf explains.
Mike Procopio, CEO of Middleton, Massachusetts-based The Procopio Cos., points to rising development costs as the chief obstacle to delivering affordable multifamily inventory, saying construction costs have risen as much as 40 to 50 percent over the past few years.
"It remains a significant challenge for market-rate developments to include higher percentages of affordable units because of cost constraints," says Procopio. "LIHTC and other subsidized developments will continue to be the general path forward for afford able construction."
Dara Kovel, chief executive officer of Beacon Communities, a Boston-based real estate firm, agrees. "Garnering funding for affordable housing developments is always challenging," she says. "Our teams apply for numerous sources of financing, sometimes upwards of 10 per deal, to create a feasible project. Boston has supported these investments, but the need is great."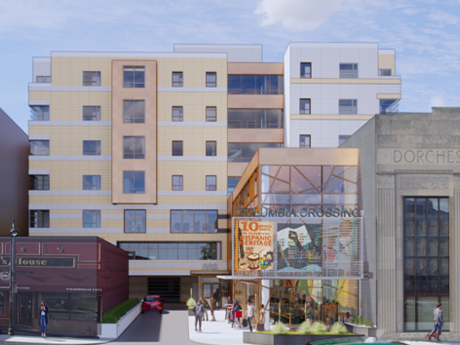 Affordable housing approvals move at a snail's pace. According to the mayor's office, the city took, on average, 337 days to approve affordable housing projects in 2022. 
In response, the mayor issued an executive order in October that aims to remove the barriers to developing affordable housing and reduce the length of the approval process by half via a five-point plan, including establishing a tracking system.
Supply Hurdles Are Multilayered
While the 5,468-unit delivery estimate pushed enough Class A units into the market to see rents dip slightly (0.7 percent in the fourth quarter of 2022), that delivery number is low compared with previous years.
Yardi Matrix's report says the 5,468 units delivered in 2022 represented the lowest volume since 2015. "Historically, it has been very difficult to get permitting and to get projects off the ground in Boston," says Tom Shihadeh, vice president and regional manager at Marcus & Millichap. "This has contributed to a broader supply constraint and is one key reason rents have grown in 15 of the past 17 years, with the exception of 2009 and 2020."
Lusa concurs that challenging development protocols can partially account for the relatively low supply in the market.
"Boston is incredibly supply-constrained," he says. "The barriers to entry in this market are substantial. They include a scarcity of land, high labor and construction costs and restrictive zoning. It's exceptionally difficult to build new housing in the region."
According to Boston.com, a website owned by The Boston Globe, the city's zoning code has not been reformed since 1964, which means officials must approve exceptions and variances on a project-by-project basis. In Mayor Wu's words, this means "every new development is writing its own zoning code."
A September 2022 white paper titled Variances: A Canary in the Coal Mine for Zoning Reform? — which was written by John Infranca and Ronnie Farr — concludes that almost nothing can be built in Boston without a variance. The city received 1,096 variance applications in 2019 and granted 948.
The authors point out that New York City, with about 13 times the population and approximately six times the land area of Boston, received 50 variance applications in fiscal year 2018. Phaneuf explains that vocal neighborhood groups often object to new, higher-density projects in their immediate area, which adds both time and expense to new development.
Applying for variances can be time-consuming and lengthen development timelines, with some projects in limbo for up to two years as developers wait for municipal approvals.
"Very little is approved by right in Boston," says Phaneuf. "So, most projects need to go through approval processes, which can take up to 24 months depending on the size and scale of the development. Once you get approved, development usually takes another two years. It's a very long process."
Wu wants to abolish the Boston Planning and Development Agency (BPDA) and move planning and zoning functions under direct control of Boston's city council. The BPDA, formerly known as the Boston Redevelopment Authority (BRA), was created in 1957. During the 1960s, leaders of the agency secured changes to the state's redevelopment authority laws.
According to Fixing Boston's Broken Development Process, a report Wu authored in 2019, this allowed the agency to absorb the city's planning board. Since then, the group has been criticized for serving commercial developer interests over the needs of working-class residents.
"More residents are staying in apartments out of necessity, as completions in the City of Boston have slowed and the pipeline has dwindled with the proposed changes to the BPDA," explains Lusa. "At a time when the supply should be increased to bring down the cost of housing, the opposite is happening."
Developers not only have to contend with the high cost of land and materials, but also Boston's union marketplace. That means labor unions are involved in development, which adds to construction costs.
"What all of this has done is effectively limited new development in the urban area," says Phaneuf. "There are sites that are permitted and approved, and in theory [projects] could begin immediately. But they simply are not moving forward right now, given the economics that preclude the developer from raising joint venture equity or construction financing. Then you throw rent control on top of everything else, and it really creates some headwinds." 
Boston's Pipeline Is a Different Animal
There's a catch to the undersupply argument this year. Boston is expected to receive double the number of units in 2023 compared with 2022. According to RealPage, developers are expected to deliver about 11,000 units this year.
"There is an expectation for a significant increase of supply in 2023," confirms Shihadeh, who says the burst of new units is expected to send vacancy up and occupancy down in the near term. The vacancy rate for the greater metropolitan area was 2.6 percent in 2021 and 3.9 percent in 2022, according to RealPage.
The vacancy rate is expected to jump to 5.4 percent under this new supply. The U.S. Census Bureau reports that the current national rental vacancy rate was 5.8 percent as of the fourth quarter of 2022, so Boston remains under the national average.
The burst of new units this year might be more of a red herring and less an answer to Boston's long-term housing shortage. "This increase in supply is a bit of an anomaly. It's just the way projects have lined up," says Phaneuf.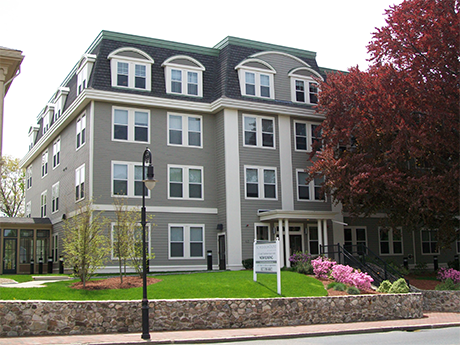 "The uptick we'll see this year is an acknowledgment from the past couple of years that we are under-housed and that the financing had worked out a few years ago to be profitable for apartment developers. After this blip, it is going to settle back down to a more historic norm for deliveries. Looking at 2024, I anticipate we'll be back down to about 7,000 units (compared with 2023's estimated figure of 11,000 units), with even fewer projected for future years," says Phaneuf, adding that very little housing was built in metro Boston between the 1970s and 1990s. "In some ways, we're playing catch-up."
Price Changes Renter Behavior
Shihadeh explains there are many forces in play when evaluating the supply-demand balance. Rents "exploded" in the face of inflation in Boston, he says, which altered the profile of a typical Boston renter.
"Let's start with the millennial who has been priced out of buying his or her first home because of high interest rates," he says. "Someone in this age range who needs a two-bedroom for a first child went from paying $5,500 for monthly rent for most luxury buildings to an average rent of $6,500 in the span of six months."
Shihadeh says that if 30 percent of a tenant's pre-tax income is used for rent, then total household income between two people should be around $250,000 to live in one of the city's more upscale rental communities.
"For a millennial under the age of 35, that would represent the top 1 percent, and the vast majority will be priced out of Class A buildings," says Shihadeh. "This renter is trading the amenities for more space right outside the city, so there is definitely some absence of demand in this category."
Shihadeh notes that the Gen Z renter who would hypothetically backfill space vacated by an aging millennial is still too young to step into a luxury apartment. "We're seeing renters from this generation settling into their first apartment after college in South Boston at an average rent of $4,000, split among three roommates."
Jeffrey Munoz, vice president, debt and equity, with Northmarq, concurs that affordability has driven some renters out of the city proper.
"There was a period at the start of the pandemic when Boston saw a mini urban exodus as residents dealt with shifts to working remotely," says Munoz. "Many felt they would enjoy the suburbs while working from home. And since they were already paying premium rents in the city, they could afford to pay the same but get more space in less densely populated areas."
Going forward, the prospects look promising for Boston to achieve consistent rent growth and healthy job creation as a result of its life sciences, healthcare and education sectors.
For investors watching some of the Sun Belt rent-growth needles fluctuate drastically — such as Phoenix, where asking rents grew 20 percent in 2021 year-over-year then contracted 1.2 percent in 2022 — Boston is an attractive and dependable market. "We have seen a lot of capital leave Boston to go chase these high returns in some of the Sun Belt markets that were seeing double-digit rent growth every year," says Phaneuf. "Boston does not have those wild swings. We're a very stable market, some might even call it boring. But in times like this, when there is disruption in the market, we're seeing a lot of investors say, 'Slow and steady growth feels pretty good right now.'" 
— By Lynn Peisner. This article originally appeared in the March/April issue of Northeast Multifamily & Affordable Housing Business.